This if for my BFF! Seriously good buddy, he's not worth one tear! Especially when there is perfectly good eye candy out there! You are the BESTEST!
First there is your future hubby, Mr. Paul Walker!!
Then there is Justin! Hello, you don't need a full headshot to be turned on, but here is one anyways! This guy is pure sex!
Now, I know you don't dig soccer. But good buddy, you can not deny the pure hottness of BECKHAM! Hello lova!
Oh, here is one! This guy looks like perfection in a bat suit. How is that possible! YUMMY!!
Thank you Lord for hot Scottish/Irish men who have sexy accents! You know of course that I am referring to Gerard Butler.
Bond, James Bond! mmmmmmmmmmmmmmmmmmmmm
Here is Kenny for you, I know how much you LOVE your cowboys!
OOOOO, Eric Bana! He's cute!!!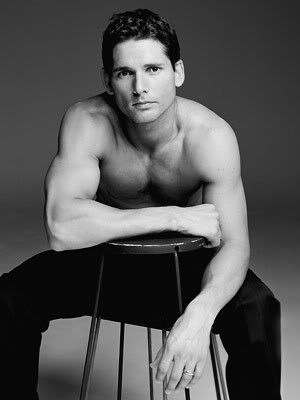 USHER!!!! NUFF SAID!
To end of the list with a BANG; Matt Damon, George Clooney and Brad Pitt